Motability
Open up a world of possibilities and enjoy more everyday freedom in a Vauxhall Motability Vehicle.
Motability at Greenhous Vauxhall
We have a long established and growing Motability Fleet, with a huge amount of long standing and loyal customers. As founder members of the motability scheme Vauxhall is a major supplier of vehicles to disabled drivers and their families. Here at Greenhous Vauxhall we have a Motability-friendly spacious showroom with wide opening automatic doors, easy parking, disabled toilet facilities and with bottled water and hot drinks always available.
Our friendly and dedicated Motability Specialist, Chris Pickering has accumulated many years of experience and has an unparalleled understanding of customer needs. He is fully trained to give excellent advice on how the Motability Scheme works, what it means for you and how it might enhance your lifestyle.
Greenhous Motability can guide you through that process in a helpful manner and with confidence, always being mindful of your individual needs. We are committed to caring for your requirements with professionalism and confidentiality.
At such time your vehicle needs servicing, maintenance or repair we can provide a courtesy car* (including automatic transmission) or you have the option to relax in our comfortable waiting areas.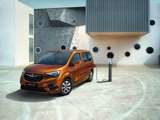 We have a great range of vehicles to suit most circumstances, often with a Nil Advance payment.
The Motability Model Range
Choose from the full range of Vauxhall Motability Cars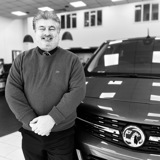 Chris Pickering - Head of Motability
23 Years Experience
Email: [email protected]
I pride myself on looking after you, the customer. I want customers to know, Greenhous Vauxhall Telford, offers a service second to none. I want to do something that changes your life. It's not about selling the customer the most expensive product, it's about selling the product that's right for you.
In my experience people buy from people and I am lucky that after 23 years doing motabilty, the rapport I have with customers mean that they come back time and time again. I, Chris Pickering would like to invite all customers, old and new, to pop in to the dealership for a coffee and a chat and I will help you chose your new vehicle. Many vehicles we have are now nil advance deposit that's fantastic news for 'you', the customer. I look forward to meeting you soon.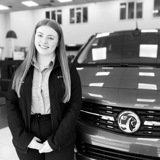 Morgan Dawe
1 Year Experience
Email: [email protected]
Hi, I'm Morgan! I have been with Greenhous for just over a year now, and I am looking forward to meeting new customers, building relationships and finding a vehicle to suit their needs.
Whether it is your first time on the Scheme or you have been a Motability customer for many years I want to guarantee you of a trouble-free experience. My favourite part of the job is the impact a Motability car can have on someone's life. I look forward to meeting you and giving you an excellent experience when you come to Greenhous!
1. CHOOSE YOUR VEHICLE
​At Greenhous Vauxhall we have a wide range of models for you to choose from including Mokka, Corsa, All-New Astra, All-new Astra Sports Tourer, New Grandland, Crossland, Combo Life Electric and Vivaro Life Electric.
When choosing your new vehicle, there is a lot to consider, including advanced payment cost's (some vehicles are available from £Nil), suitability and fuel consumption.
2. CONTACT US
​Once you've worked out what's important to you in a vehicle, the next step is to get in contact with us.
You can discuss your preferred options with our Motability specialist and arrange a test drive. We can also discuss whether optional extras or adaptations may suit your requirements.
3. ORDER YOUR VEHICLE
Once you have decided on your vehicle, your Motability specialist will complete your order with you using our simple online system. Motability will then send you an acceptance letter containing your Personal Identification Number (which you will need to collect your vehicle).
When making your final decision it is worth asking your specialist the expected delivery time for your vehicle as it can vary from a few weeks to a few months. Generally, although it might restrict your options there is usually a suitable vehicle that we can find for you within just a few weeks.
Make an Enquiry Today
Contact one of our Motability specialists to see how we can help get you on the road.