Charging your electric vehicle at home
Here's Greenhous Vauxhall's guide to EV Charging
When you buy a new electric or plug-in hybrid model, you can choose between three wallbox providers†: British Gas, PodPoint, or Octopus Energy, with prices starting at £599 for residential premises. You can learn more about these three options below. Whatever home wallbox you select, you will go through a pre-survey before the day of installation to ensure that everything goes as smoothly as possible.

After your wallbox is installed, your installer will walk you through the process of charging your vehicle. Don't worry, it's extremely simple.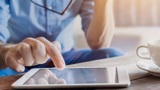 How much will it cost to get a full charge at home?
It'll depend on your electricity tariff, but some electricity suppliers offer special tariffs that give customers a lower electricity cost when charging their electric vehicles overnight.
So it's worth shopping around and seeing what the best tariff for you might be.

Our partner, Octopus Energy have designed their Intelligent Octopus tariff to smart charge your vehicle overnight when energy is cheap and green.
How long will it take to get a full charge?
It'll vary and depend on the power rating of your home wallbox. But, say your wallbox has a power rating of 7.4kW, a Corsa Electric will take around 7 and a half hours to reach 100% charge - assuming it starts on empty.
While a fast charger will charge a vehicle quicker, such as 100kW chargers available through the bp Pulse network. An 100kW charger would charge a Mokka Electric or Corsa Electric from 0-80% in 30 minutes**
Use our helpful charging time tool to see how different power outputs will take to charge your electric vehicle.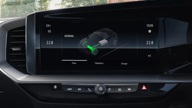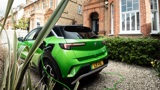 Does the wall come with everything I need to charge my vehicle?
Yes. When selecting your wallbox, you can choose between a wallbox with a tethered unit (a cable attached to the wallbox), or a non-tethered unit (no cable attached to the wallbox).
If you go with a tethered unit (pictured), then you simply plug in the cable that the wallbox comes with into your vehicle when you need to charge. If you go with a non-tethered unit, then you can just use the cable that comes with your vehicle to plug into the wallbox.
While your vehicle is charging, simply lock your car and the central locking system will securely lock the charging cable in place. Meaning no one can remove or use your charger once your vehicle is locked.
Home charging with JustPark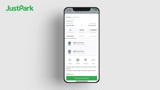 We've partnered with JustPark*, the parking provider, and their new JustCharge community charging network that makes switching to an electric vehicle easier.

So, if you can't charge at home, or know someone who is looking to make the switch to electric, then take a look at the JustCharge community charging scheme from JustPark.
Find out more about this independent service.
JustPark terms and conditions apply.