It's More than a Purchase.
It's a Partnership.
A Volkswagen Commercial Vehicle isn't just a Volkswagen Commercial Vehicle, it's the fundamental of your business.
Our Class 4 MOT's cost £54.85 and our Class 7 MOT's cost £58.60. Call us on 01902 597874 to get your Volkswagen Van booked in.
Daily at Volkswagen Commercial Vehicles, we dedicate ourselves to provide all of the products, services and support you need to the highest standard to keep your vehicle on the road. Our ambition is to be your trusted partner in business, and our 6-point Service Promise is how we intend to deliver it.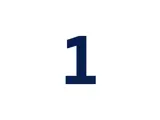 Getting a Quote & Estimate
Firstly, we will always quote the work needed before we start. This is so you understand the work and how much you will pay. We will always contact you immediately if additional work is necessary to give you a cost estimate. But we won't carry it out until you authorise us to do so.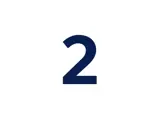 Booking an Appointment
When booking your vehicle in with us for a service or maintenance work we will guarantee you an appointment within three working days without a courtesy vehicle, and five working days with a courtesy vehicle.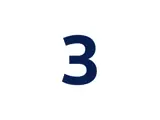 Convenience Options
We will either offer you a courtesy vehicle*, a while-you wait appointment or a collection-and-return service. 
*Terms and conditions apply. Ask your Van Centre for details.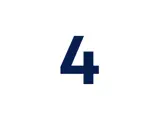 Diagnostics
In the unfortunate event of your vehicle breaking down and recovered to our Van Centre, we will perform an initial diagnosis within one working day. If you are booking your vehicle in for the diagnosis of a fault we will guarantee you an appointment within three working days without a courtesy vehicle, and five working days with a courtesy vehicle.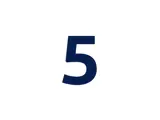 Genuine Parts & Warranty
Only genuine Volkswagen parts will be fitted to suit your vehicle and maintain maximum performance. We will also give you a two year parts and labour warranty**

** Genuine Volkswagen parts, fitted by Volkswagen trained technicians. Warranty applies from date of purchase, excludes wear and tear and does not apply to parts fitted under the terms of the vehicle warranty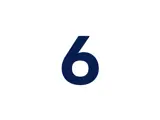 Work Explained & Vehicle Washed
We will explain all work carried out, including warranty work and any work paid for by your fleet company or service contract. Finally, once we have completed a service on your vehicle we will always wash your vehicle at no extra cost.
Meet the Service & Parts Team
Meet the faces of the Greenhous Volkswagen Service Department
Fran Hamilton
Aftermarket Manager / Workshop Control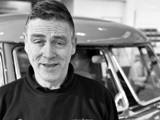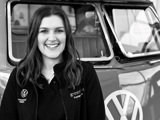 Kayleigh Jones
Service Advisor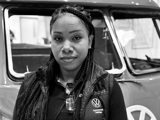 Jodian Brown
Service Advisor / Warranty Clerk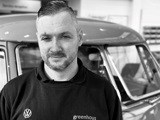 Matthew Capewell
Technician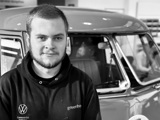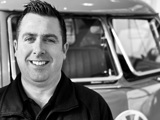 Neil Guest
Senior Service Advisor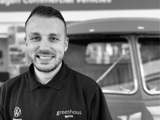 Will Pitt
Parts Supervisor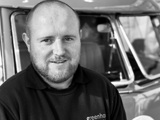 Ashley Breakwell
Driver / General Duties Person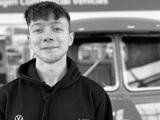 Reece Capewell
Apprentice Technician
Best Aftersales - Award Winner
Volkswagen Commercial Vehicles' aftersales programme was celebrated for its extensive warranty, flexible servicing options and its roadside assistance, helped by the brand's network of Van Centres offering extended opening hours and Mobile Service Clinics.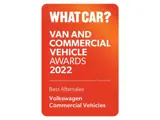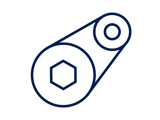 Cambelt Replacement
Genuine Cambelt
The cambelt should be replaced on a schedule depending on mileage or the length of time it has been fitted to the vehicle. A genuine Volkswagen cambelt is made from high strength material which avoids stretching, while being wear-resistant, highly durable and extremely resistant to heat and moisture. Each component is of identical quality to those produced when your vehicle was manufactured and is designed in conjunction with all other related parts, so they continue to work together seamlessly.
Call us on 01902 357230 to get your vehicle booked in.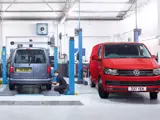 Price Match Promise
Got a Better Quote for Servicing or Repair Work? We'll Match it.
Your Volkswagen Van Centre is dedicated to giving you value for money. So we'll match any quote from a VAT-registered garage within 15 miles of a Van Centre that's doing the same work with Volkswagen Genuine Parts.
Terms and Conditions
- Like for like content of quote must be for exactly comparable work – we reserve the right to verify this
- Quote must be presented within 90 days of original quote being issued and before any work is undertaken
- Servicing or repair must be in accordance with manufacturer's guidelines
- Offer valid at participating Volkswagen Van Centres only, and may be varied or withdrawn at any time