New and Used Vehicle Warranties
At Greenhous we like to remove the stress out of purchasing your next vehicle. One of the biggest fears of any large purchase is making sure that if anything was to go wrong it can easily be rectified with no impact on your day-to-day functions.
New & Extended Warranty
Each of our brands has its own new car warranty, with some offering extended warranty for that extra peace of mind. These differ in lengths, mileage limits and cover. This is summarised below for your convenience. If you're wanting more detail each summary is linked to the correct detailed warranty page.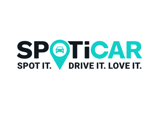 Buy your Next Car with Confidence
All our approved used vehicles are supplied with a minimum of 12 months warranty.
12 Months roadside assistance. This includes Roadside cover as well as Recovery, At Home, and Onward Travel.
Each of our approved used vehicles benefit from an extensive multi-point pre-delivery inspection, covering: safety, bodywork, mechanical components and pollution standards
A Vehicle history and mileage check that will include: Mileage & Identity check, Stolen vehicle check & Outstanding finance agreements.
30 Day Vehicle exchange programme -  Any purchased approved used vehicle that develops a fault within 30 days of the delivery date, and the fault cannot be rectified may be exchanged for another approved used vehicle, at the same Retailer. Terms & Condition's apply
Volkswagen Commercial Vehicle Warranties
Comprehensive cover that your business can count on.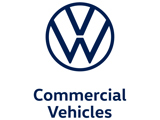 Our Three Year Warranty
Our comprehensive three year warranty takes care of your vehicle, so you can take care of your business.
Your warranty applies to new Volkswagen Commercial Vehicle bought, registered and normally used in the UK. Crafter models (2E and 2F only) registered after the 01 June 2009, or Crafter vehicles registered after 24 April 2018 are covered for three years with unlimited mileage. For all other models the warranty is unlimited in the first two years and limited to 100,000 miles in the third year. The warranty begins on the date of delivery to the first owner and is automatically transferred to any new owner, subject to the same terms and conditions.
Extended Warranties
Volkswagen Commercial Vehicle Factory Extended Warranty & Volkswagen Commercial Vehicles Extended Warranty
We offer 2 extended warranty options.
Factory Extended Warranty allows you to take control by being able to choose the mileage limits of your cover with the options of 80,000, 120,000 and 150,000 miles. This Warranty option also comes with a range of benefits including: no limit to the number of claims you make, no excess payment needed and all repairs are carried out using only Genuine Volkswagen parts and much more.
Our Extended Warranty can give you peace of mind when your when your existing warranty is due to expire. With a range of cover options there is something to suit every need. We have excess options to suit every budget, use only Genuine Volkswagen Parts and use Approved Van Centre Trained Technicians to fix your vehicle and many other benefits.
Greenhous Shrewsbury Crystal Clear Warranties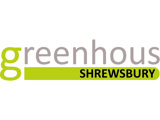 Platinum Cover
What is Covered?
Depending on the terms, conditions, general exclusions and claim limits shown on your paperwork, Platinum will cover the cost of repairing or replacing the systems of your vehicle, up to the individual claim limit, as shown below where the failure is a result of sudden and unforeseen mechanical or electrical fault.
Platinum Cover does not cover wear and tear. Please note, diagnostic costs are paid as standard (on covered components only).
Applicable to ALL Car & Commercial over 24 months old at date of invoice.
Individual Claim Limit: £1,500
Aggregate Claim Limit: Price paid for the vehicle
Platinum Added Extras
Platinum Cover has been Extended to include the Following Benefits (T&C's apply)
Turbo System
Up to £500 towards repairing or replacing any factory-fitted turbo unit (including hoses and pipes).
Satellite Navigation Systems and in-car entertainment units
Up to £500 towards repairing or replacing any factory-fitted satellite navigation systems or in-car entertainment units (not including aerials, software and software updates).
GenAssist UK Rescue and Recovery Service
GenAssist 'At Home, Roadside Assistance and Nationwide' Rescue and Recovery.