Aftersales & Parts at Greenhous Nissan
Our MOT's cost £45 and our Minor Servicing starts at £179. Use our online portal to get booked in.
At Greenhous we guarantee that you're in safe hands when you bring your vehicle to one of our Nissan dealerships. We have fully qualified service technicians and we only use genuine Nissan parts which gives you peace of mind when booking your vehicle in for either a service or MOT. If your car needs a repair, and you are happy to receive emails, we'll email you a complementary talk-through video (eVision) to show you where the problem is and explain what's needed.
Enjoy great value by taking advantage of our fixed price service package. You'll get a range of fantastic benefits including one year's RAC breakdown, average saving of £244, and a free video health check giving you total transparency.
We have a fully functioning Nissan Parts Department that retail 100% Genuine Nissan Parts. Call us today on 01743 454020 to speak to one of our Nissan Parts Team Members.
 
ELECTRIC
PETROL
DIESEL

MINOR SERVICE

Includes: Oil & Oil filter, Sump Plug Washer, Screenwash & Premium Pollen Filter

£179

£239

£269

MAJOR SERVICE


Includes above plus: Brake fluid, Air Filter & Fuel Filter (Diesel Only)

£229

£349

£389
* Oil, oil filter and sump plug washer are not included as part of an EV minor service.
WHAT ARE THE BENEFITS OF NISSAN SERVICING?​​
​One Year RAC Breakdown with Nissan Assistance*
Average saving of £244, whatever happens, we'll get you up and running again with minimum hassle.
Free Mobility Solution*
From providing a courtesy car to taking you where you need to go, we'll arrange transport for you while your car is with us.
Free Video Health Check​

If our trained Nissan technicians identify an issue, they'll film it and email you a personalised video, so that you can make an informed decision on any work to be done.
Free £200 Excess Return Voucher*
Pays back up to £200 of your insurance excess costs if you are unfortunately involved in a future vehicle accident. We'll look after your repair claim and guarantee to use only genuine parts, so your Nissan remains 100% Nissan.
Genuine Quality Nissan Parts

Made to the same standards as our vehicles, the parts have been designed specifically for the model which means they work more effectively, offering you greater levels of safety and longevity.
Free Recall & Service Campaign Check*
We'll automatically check your car and its features to see if it requires any recall or service campaign related software updates. This helps us to ensure your continued safety in the car, and ensure the durability of your vehicle.
Nissan Trained Technicians
Our expert trained technicians have attended specialist training courses, so they know everything there is to know about servicing, repairing & maintaining Nissan vehicles.
0% Finance on Vehicle Repairs*
Swerve the financial worries with 0% APR representative on Nissan vehicle repairs.
*T&C's apply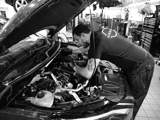 Service Plans
Nissan Makes Servicing Your Car Simple
Spread the cost of servicing your Nissan with fixed, manageable monthly installments or with a single upfront payment for ultimate convenience.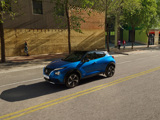 Offers
SEASONAL OFFERS
Explore our offers on a variety of aftersales products and services
Genuine Accessories
No journey is complete without Genuine Nissan Accessories
We have a full range of parts ad accessories at Greenhous Nissan to ensure you are kept on the road and your vehicle is maintained to the highest standard.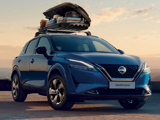 Nissan Insurance
WELCOME TO SMARTER, EASIER COVER
Take care of yourself and your vehicle with Nissan's car and van insurance.