Your keys to freedom starts with Motability
Enjoy More Everyday
The Motability Scheme is a unique, all inclusive, affordable way to lease a brand new car, specifically designed to benefit disabled people and their families. All of the day to day running costs associated with having a car from servicing and tyres to insurance and breakdown cover are included in the leasing price. You just need to pay to fuel the vehicle and off you go.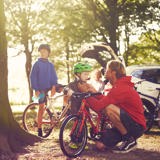 Can I join the scheme?
If you receive a qualifying motability allowance you are eligible to join the Motability scheme. You will need to have at least 12 months allowance left.
Use our handy tool to check your eligibility.
Find a Motability Vehicle
Allowances Explained
How much you pay toward your car depends on the allowance you receive.
What's included in the package?

Insurance cover
You're insurance is covered, Motability will arrange your insurance with up to three named drivers on the policy. You can change the drivers on the policy at any time.

Servicing & MOT Cover
We'll keep your vehicle running perfectly with Motability covered regular services and routine repairs.

Breakdown Cover
Motability provide breakdown cover for complete peace of mind. If you have a car or wheelchair accessible vehicle through the scheme you will be covered.

Electric Car Support
Motability will arrange installation of a home charge point and cover the standard cost, or give you access to the bp pulse network of over 9,000 public charge points.
How Do I Pay?
Paying is simple. We receive your payments straight from your allowance provider.
You can exchange all or part of your mobility allowance, but for most of our vehicles you'll need to use all of it.
You might need to top up with what is called an Advance Payment. If you opt for optional extras on your vehicle, you may need to pay for these too.
Advance Payment is the amount of money you need to pay upfront for some vehicles. It's in addition to your weekly mobility allowance. It's not a deposit and it's non-refundable.
If you need to pay one, the amount is fixed when you order your car.
We need it because your allowance might not cover the full cost for some larger or more expensive vehicles
We calculate it by looking at the cost of the vehicle, its servicing and maintenance, and its expected value at the end of your lease. We negotiate with manufacturers every three months to get you the best price
You'll pay it in one lump sum, directly to your Motability Scheme dealer, either before or on the day you get your vehicle. If you want to pay by cheque, you need to allow seven days for it to clear first
If you're new to the Motability Scheme, you can trade in your old car to help pay your Advance Payment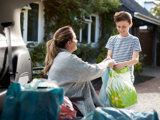 Order Your Vehicle
Visit us in dealership or apply online
When you are ready, come and visit one of our dedicated motability teams in our dealerships and we will help you order.  Alternatively, you can start applying for most vehicles online through your Motability Scheme online account. 
Any adaptations that you may need can be arranged with our motability trained sales executives. They will help make your vehicle as suited to you as possible.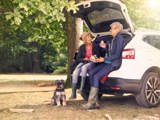 If you decide to visit us in dealership to order you will need to bring:
- A UK passport or driving licence for the appointee or customer applying
- Know the National Insurance number (NINO) or Customer Reference Number (CRN) of the person receiving the allowance 
- Driving licences for all named drivers and details of any claims history 
-Your driver declaration (if the driver is not there)
-Your grant award letter (if applicable)
If you applied online, you only need to bring:
- A UK passport for driving licence for the appointee or customer applying
- Know the National Insurance number (NINO) or Customer Reference Number (CRN) of the person receiving the allowance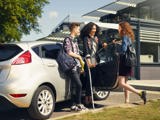 Pick up your vehicle
To collect your vehicle you will need:
- Proof of identity, like a UK passport or driving licence for the customer or their appointee 
- The driving licence if another driver is collecting and driving the vehicle away 
- The PIN Motability sent you (You can find this on your online account)
Delivery times may change, we will keep in touch but we have no control over delivery times.
If you're renewing your lease but have to wait a while motability will extend your lease until your new car is ready. You'll never be left without a car.
On collection your sales executive will go over the vehicles controls and make sure are comfortable with the vehicle before sending you off.